An accent wall is a fabulous way to draw attention to an otherwise bland spot or highlight an existing feature you love. You want it to stand out but not compete with other areas in a room. New Yorkers like to be stylish but not generic. Accent walls are the perfect way to add a personal touch to a space painted with on-trend colors.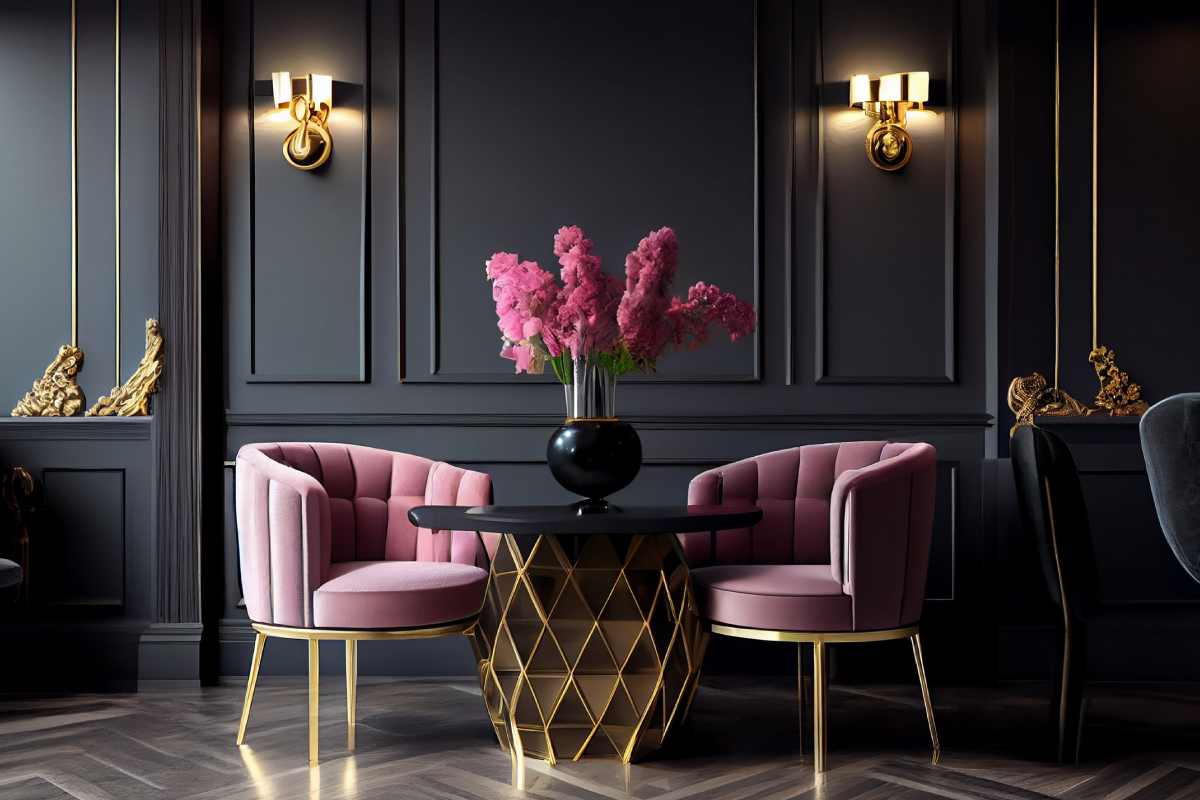 Black Accent Walls
Bold, daring, dramatic; no matter how you describe black accent walls, they're always an attention-getter. We're obsessed with painting irregular walls (and there are plenty in NYC apartments) black. A coat of black paint can make an oddly shaped or hard-to-style wall look intentional and put together. Pair your black accent wall with warm woods or lighter neutral shades to keep a space uplifting and inviting.
Bedroom Accent Walls
Since most guests don't see your bedroom, it's the perfect spot to try a new color scheme or design style on an accent wall. If you love it, great. If not, no one has to know. The wall behind your bed is the most common one to feature. That doesn't mean you should avoid accenting a wall with expansive windows or a unique architectural feature if you have the option. If you create an exciting accent wall behind your bed, you may even want to go without a headboard so none of your masterpiece is hidden.
Textured Accent Wall Ideas
There are plenty of fun ways to add texture to an accent wall without putting forth a lot of time and effort. We're certainly behind you if you want to add faux or natural stone accents or create a board-and-batten wall, but various drywall and painting techniques will do just as great of a job. Some of these ideas are a bit complicated, so you may want to consider the help of a professional.
Comb
Orange Peel
Knockdown
Sand Swirl
Slap Brush
A gallery wall can be just as impactful as a painted one. You can prominently display a large piece of art in the center of a wall or hang a collection of several smaller works. The key to creating a sensational feature wall is ensuring it complements the rest of the space. Yes, you want it to stand out, but more like the most beautiful flower in a bouquet rather than a sore thumb.
Wallpapering an Accent Wall
Paint isn't your only option for covering an accent wall. Wallpaper can make a striking statement, especially if you use it to introduce a bold pattern to a room. Textured or solid-color wallpaper is an excellent way to add elegance to an accent wall in your apartment. It's a bit more time-consuming, but wallpapering inside built-ins is an easy way to add significant "wow" to your home.
Accent Wall Ideas for NYC Homes