THE COLOR AUTHORITY OF NEW YORK CITY
From our earliest days in the late 1800s to the fast-paced world of right now, our expert staff at Janovic has consistently met the high expectations of our growing customer base. Throughout the years we have made significant investments in training processes, state-of-the-art equipment, and the industry's newest paint matching and mixing innovations to earn the steadfast loyalty and enduring trust of the city and people of New York.
Our History
In 1888, Janovic began establishing itself as The Color Authority of New York City. We opened our very first Janovic store at 1292 1st Avenue, catering primarily to contractors and industrial clients, while also growing into a premier design and decorating resource for homeowners.
From those humble beginnings, the Janovic family then opened their second store at 159 W. 72nd St., a site we still occupy to this day. Over time, we expanded to new locations and began running progressive marketing campaigns that positioned the Janovic brand as "uniquely New York."
In the 1960s Janovic evolved into a design and decorating resource for homeowners, and the subsequent growth enabled the company to purchase S. Wolf & Sons, a paint retailer that dealt exclusively with the industrial market. This blend of companies firmly established Janovic in the top 1 percent nationally among independent retailers in total sales. This period ushered in Janovic's store design philosophy we follow to this day — to create the feel of a fashion boutique where you buy 'color, not paint.'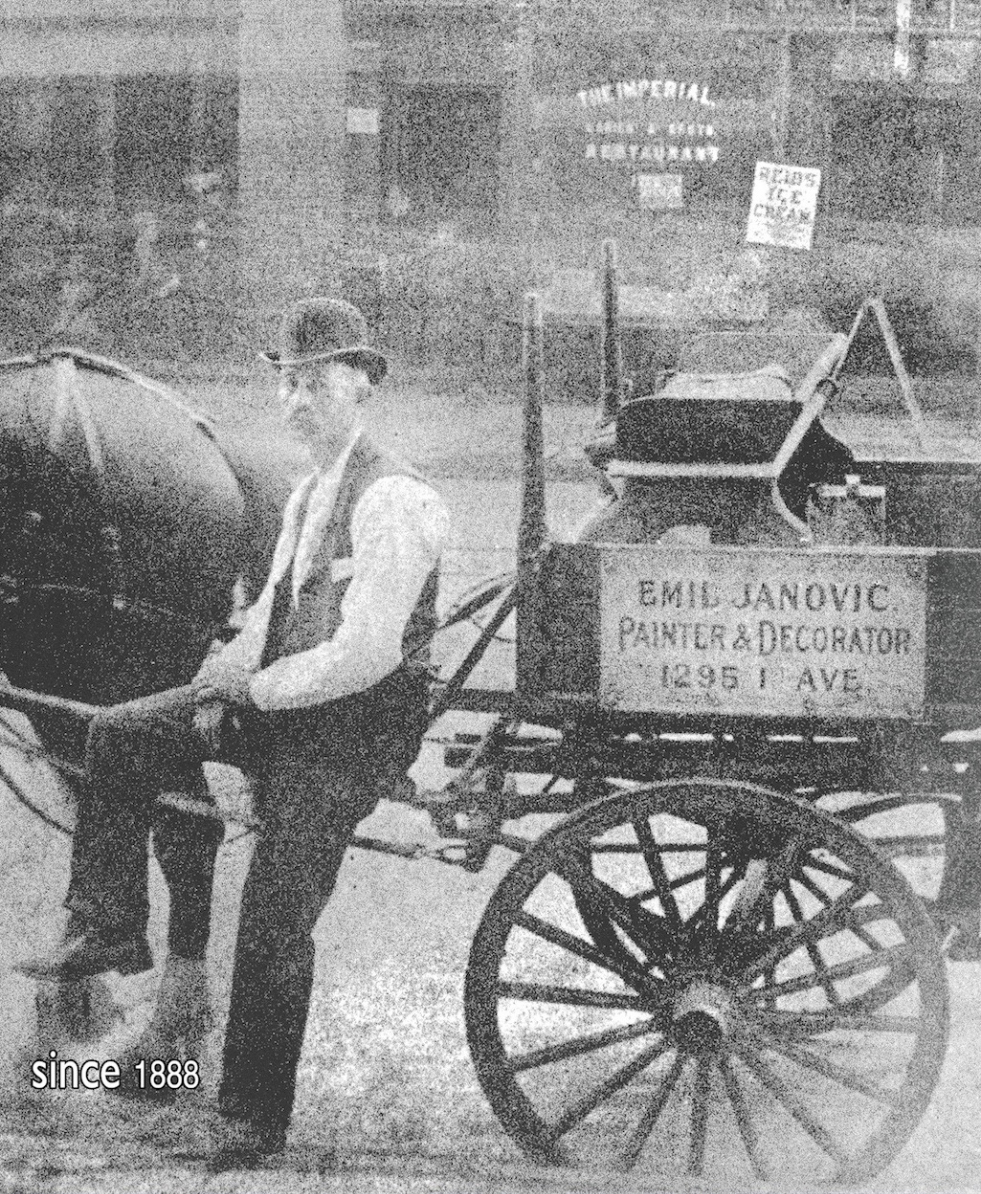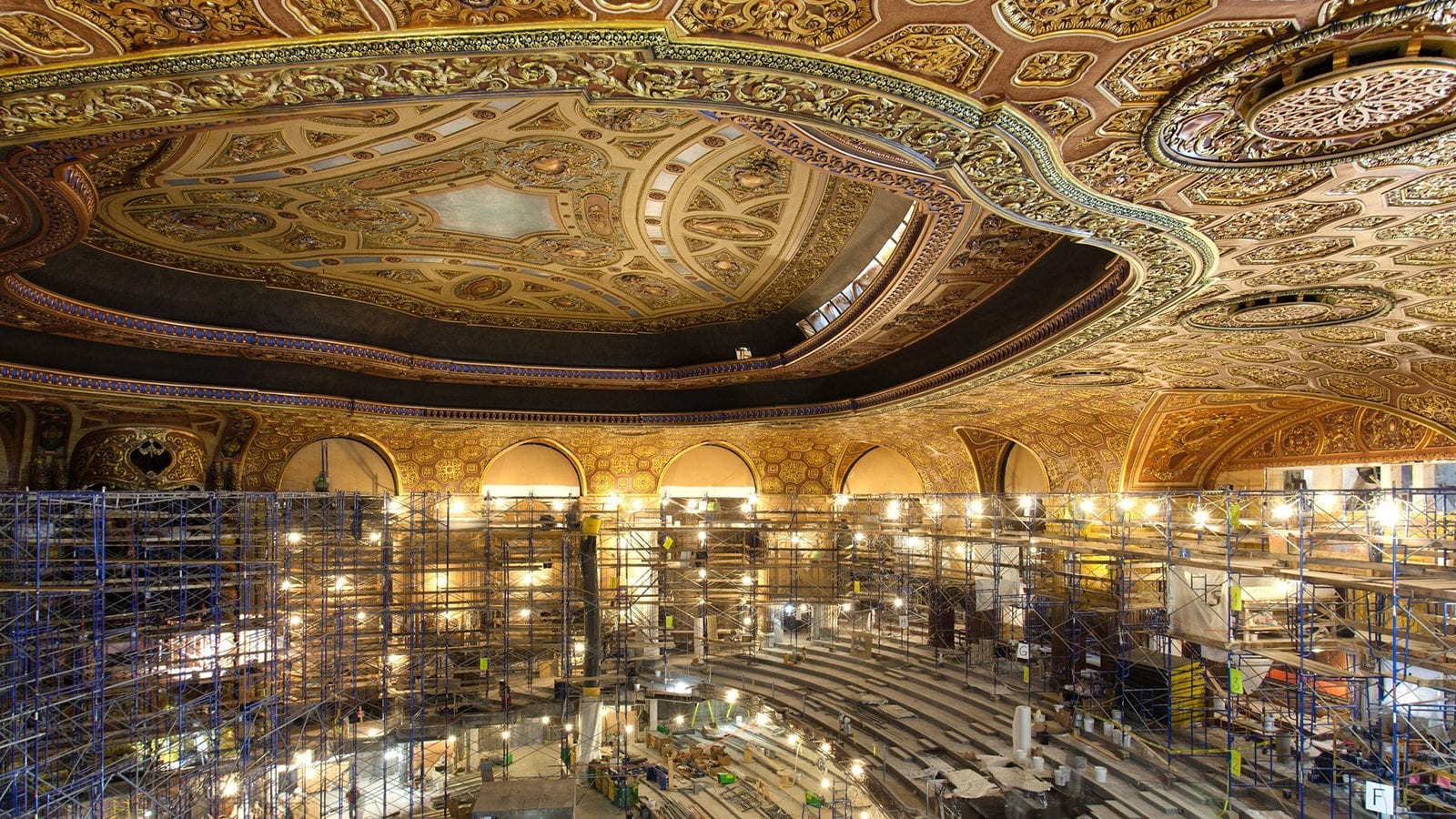 Painting a Lasting Partnership
Janovic and the city of New York have enjoyed a mutually-beneficial relationship ever since the company opened its doors in the late 1800s.
Our impact on color can be seen in esteemed institutions and in the work of design influencers –– from King's Theater and the Museum of Modern Art to the New York Library and The Manhattan Park Pool.
From day one, New Yorkers have fully embraced Janovic for its incomparable offering of premium products and services, as well as the convenience of multiple locations. Today, several of our stores are situated in some of the city's most iconic buildings.
Janovic has never rested on its laurels, continually upgrading our stores and product offerings to give homeowners, architects, designers, and paint/coating professionals a unique buying experience. Boasting a wide array of the finest products for a variety of applications, we also feature in-store specialists who provide expert advice to customers, ensuring their total satisfaction.
In addition to our 12 easily-accessible locations throughout Manhattan, Janovic also houses a massive inventory at our 60,000 sq. ft. warehouse facility, enabling us to offer next-day delivery. 130+ years after serving our first customers, we still set the standards for innovative products and quality services in NYC. To New Yorkers, Janovic is their personal color authority.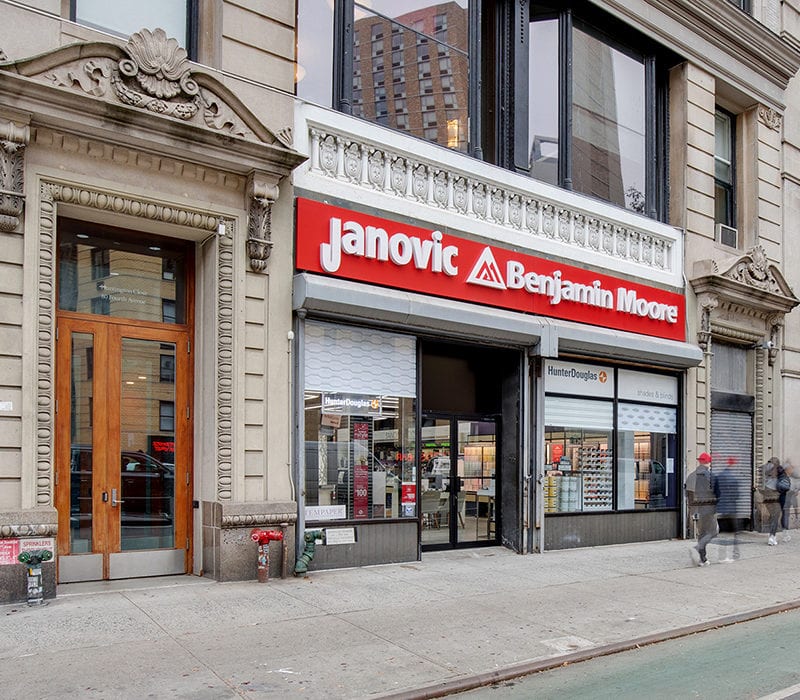 "Best place to shop for your home improvement painting. Staff very knowledgeable and helpful. Even gave a discount for new dwelling customers."
"Exceptionally pleasant service. Great selection of painting tools. Many different types and brands of paint but the knowlegable staff knows their stuff and can help you choose something that works for you within your reasonable budget."
"Wonderful customer service. Helped me pick the perfect color & insisted they carry out the paint to my car. Will always shop here in the future & will recommend this store to my friends."
Twelve Convenient Locations


Hunter Douglas Gallery


Certified Benjamin Moore Retailer
Over 100 Years in Business